The benefits of an automatic car wash
Views: 1 Author: Site Editor Publish Time: 2022-08-24 Origin: Site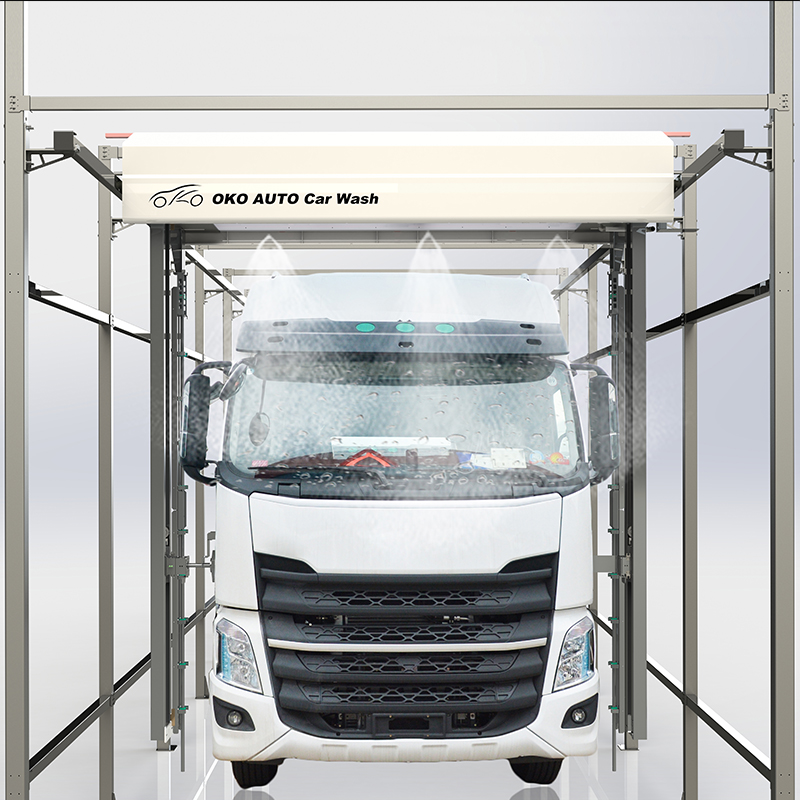 Car Wash Machine
The global car wash machine market has been segmented by type and application. Types include automatic, semi-automatic, and hand-held. These wash machines are designed to clean cars and other surfaces. The global car wash machine market is divided into North America, Europe, Asia Pacific, and Rest of the World. In this article, we will discuss some of the types of car wash machines available and how they compare to other products. With this knowledge, you'll be able to decide which one is best for your business.
When choosing between manual and automated car wash machines, make sure to consider the safety features. Automated car wash machines usually move the vehicle forward on tracks. Some of these systems are noisy and shake your car while washing. Drivers must exercise caution when exiting an automated car wash. The machine will warn them when the car is ready for the next step. Lastly, always make sure to rinse microfiber towels and sponges thoroughly after washing a car.
Touch-free and friction car wash machines allow you to select the type of machine that is best for you. Touch-free car wash machines are easier to use than their manual counterparts. Touch-free models wash the car's exterior and require no human involvement. Automatics typically have a throughput of 10 to 15 cars per hour. They also have an automated pay station, making them the perfect choice for car wash chains. It may be difficult to select the type of car wash machine that will be most effective for your business needs.
Automatic Car Washes
Although it might be tempting to opt for automatic car washes, there are some things you should consider first before you give in. These car washes are designed to make your car look its very best. If you're short on time, hand-washing your car is a better option, but if you're not sure what to do, automatic car washes may be a good choice. You can easily hand-wash your car if you don't have the time or patience to do it yourself.
First of all, automatic car washes don't use brushes or other manual cleaning methods. Instead, they rely on strategically placed hoses that spout strong detergents and water. Unlike traditional manual carwashes, automatic car washes don't damage your car's paint, as they are gentle and free of harsh chemicals. And because of the sheer volume of work an automatic carwash can complete in a single cycle, it's a good option for busy people.
When it comes to convenience, automatic car washes are a great option. Most of them use a conveyor belt to clean your car, which means no need for a separate attendant. Once you're done, you just line up your tires on the conveyor track. You then shift your transmission to neutral and release the wheel, allowing the conveyor to engage your car's left front and rear wheels. The conveyor will wash your car and signal the computer control panel to start the system.
Auto Car Wash
Unlike other carwashes, an Auto Care Wash uses special cleaning products and equipment. First, a pre-soak is performed. This lubricates the surface of the car and loosens dirt and grime. Next, a foam applicator sprays a chemical cleaner on the car. Some carwashes also use a tire solution to remove brake dust and wash off rubber tires. However, this is an optional step.
It is important to choose the right car shampoo. There are a wide range of automotive shampoos, so choosing the right one is as important as choosing a reputable brand. Car shampoos are specifically designed to decontaminate and add shine to vehicles. However, there is a large variety of pH levels and formulas available on the market. To choose the right one for your car, read reviews and compare prices. Alternatively, you can try the auto car wash yourself.
An Auto Car Wash should be as environmentally friendly as possible. Most carwashes use a water-based dry cleaning solution, which can remove water from a vehicle's surface without damaging it. Then, a spot-free rinse is applied to remove any residue left behind. The spot-free rinse is a combination of soft water that is filtered to remove salts and impurities. The water is then sent through semi-permeable membranes to provide highly purified water.
There are many advantages to an Auto Car Wash. Firstly, they are quick and convenient. By contrast, hand washing a car requires skill and patience. Second, they reduce the amount of water and chemicals used, which is also better for the environment. Furthermore, auto car washes use recycled water to wash your car. That means less water is wasted. Finally, an Auto Car Wash is very efficient, and they have been testing their system for years.
car wash machine
automatic car washes
Auto Car Wash