Types of Car Wash Machines
Views: 5 Author: Site Editor Publish Time: 2023-02-21 Origin: Site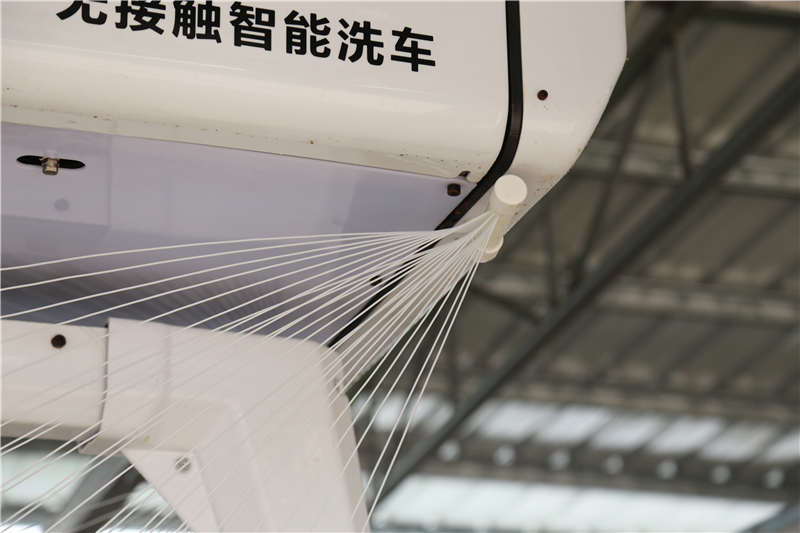 Automatic car washes are a great way to maintain your vehicle's appearance. They're quick and easy to use, saving you time and energy while giving your car a squeaky-clean shine.
There are several types of automatic car wash systems, but most employ a conveyor-style system that reaches down the front of the vehicle and guides it through the washing process. They typically begin with a pre-soak that sprays a cleaning solution directly on the surface of the car. Next, a high-pressure rinse arch and a conveyor sweep the vehicle across the surface to finish the cleaning cycle.
The brushes and cleaners used in automatic car washes are designed to be tough on dirt, but they can also damage your paint finish if you're using them too often. They can scratch the clear coat and cause your paint to fade or chip.
A lot of people don't realize that automatic car washes are usually less expensive than hand washing your vehicle. This is because the automated system requires much less water and electricity.
They are also eco-friendly, reducing the amount of waste that goes into landfills and reusing it. They can recycle the water and soap that is used, making them a better choice for your family.
When you're looking for a new car wash near me, it's important to look for a place that is environmentally friendly. This will help you reduce your carbon footprint, and keep the planet healthy.
A car wash machine is a complex and technologically advanced vehicle cleaning system that can be used to clean a variety of different types of vehicles. It consists of a range of components that have to work together in precise and accurate ways to clean a vehicle thoroughly and effectively.
A conveyor type car wash system is a car washing tunnel that uses a flat belt to pull or push vehicles through the tunnel. It can be designed to fit the needs of a specific wash bay or can be modified to accommodate a large car wash facility.
A mitter curtain is a long strip of material that hangs from a frame in the car wash tunnel and is motorized to slowly move back and forth across the horizontal surface of the vehicle. This helps to create a gentle and thorough brushing of the car's surface.
Investing in a good pressure washer can help you get your vehicle cleaned without spending a lot of money on professional services. The right pressure washer will remove dirt and grime quickly, and it can also make your vehicle look great.
The self-service car wash is a popular option that is often used in parking lots and other public areas where people don't want to pay for a full service wash. These car washes typically have coin or token machines where customers insert their payment.
In general, automated car washes are more expensive than traditional soap and sponge, but they provide a much more thorough clean. These systems use a series of different machines to work together, including a hose, detergent, and brushes. They are available in either touchless or soft touch models.
Having your vehicle clean is a great way to help your vehicle last longer and look better! Keeping your vehicle clean and well-maintained also helps you avoid costly repair bills.
Many people like to hand-wash their cars and have them detailed at home, however, it can be very expensive. For this reason, automatic car washes are a good option for those who do not have the time or resources to care for their vehicles at home.
A typical auto car wash consists of an infrared conveyor belt that takes your vehicle through several stages. The first stage involves a mitter curtain that uses long strips of soft cloth to wipe away loose dirt from the horizontal surfaces of your car, including the hood, roof, and decklid (trunk lid).
Next, you pass through the foam applicator that sprays an aerated cleaner. This is done to ensure that your paint has been cleaned properly and to prevent water spots during drying.
The next stage of the process consists of a high-pressure washer that sprays your car with rotating jets of water. These jets use as much as 1000 pounds per square inch of pressure to rinse off the aerated soap, dirt, and other contaminants from your car's exterior.
Another optional service is an undercarriage wash, which uses a set of water jets positioned on the ground to blast away mud and other debris from your vehicle's undercarriage. These jets are also helpful for removing baked-on brake dust and other road grime.
Auto Car Wash
car wash machine
automatic car washes