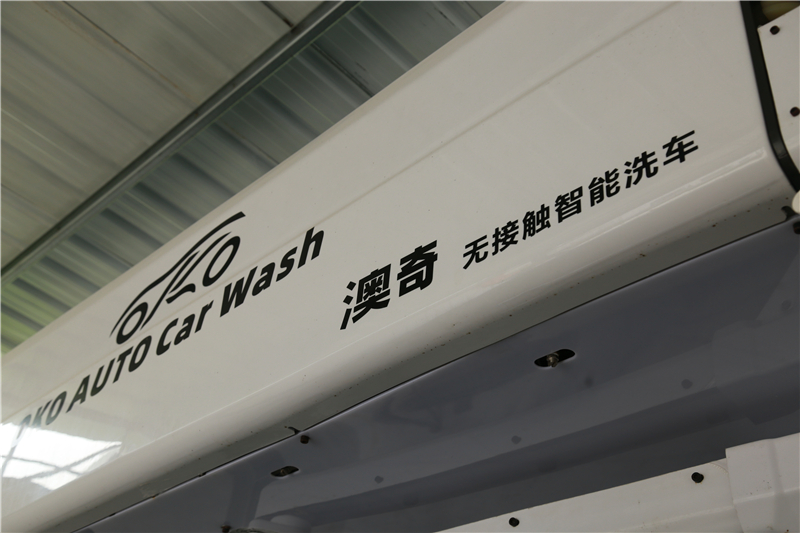 Increasing disposable incomes of consumers have led to rise in the number of passenger cars. This in turn is expected to positively impact the automatic car wash machine industry.
The global car wash machine market has been segmented into regions such as North America, Europe, Asia Pacific, and Rest of World. This market has also been segmented on the basis of type, application, and distribution channel. The market is expected to reach USD 3.18 billion by 2025.
In the last fiscal year, the market witnessed a steady growth in the deployment of automatic car wash machines. However, the market is expected to experience a slight downturn during the current fiscal year.
Asia Pacific market includes countries such as India, China, Japan, and Australia. This region has experienced significant growth in the last few years due to rising disposable incomes. Moreover, the market is also undergoing stringent government regulations regarding water usage for car washing.
There are two main types of car wash machines: Trolley and Conveyor. Trolley car wash machines are designed to wash eight to ten cars per hour. In this process, the car is placed on a conveyor track and sprayed with soapy water. A light film of grease is discharged from the car.
Conveyor car wash machines have a higher throughput. This process is characterized by the conveyor's speed, the number of cars it can wash per hour, and the space it requires to operate. This process can also be customized to meet the requirements of a region.
Getting an automatic car washes can be a great way to cut back on car maintenance expenses. These washes clean your car's exterior and undercarriage, and may even provide you with spray-on wax sealant to add a shine to your paint. However, they are not a complete car care plan.
When it comes to getting your car washed, it is important to understand the difference between the different types of automatic car washes. You may also want to consider the time it takes for the wash to be completed. Depending on your preference, you can choose from either a spot-free rinse or a high-pressure wash.
A spot-free rinse uses a spray of water to remove dirt and grime from the outside of your vehicle. The process can take just a few minutes. However, this type of wash is not as effective as a high-pressure wash.
The traditional type of automatic car wash uses a rotating foam arm to slap your car. It also uses a spray of water to clean the undercarriage. This is done to help prevent corrosion.
The touchless car wash is also considered to be more user-friendly. However, even this type of wash can cause damage. The abrasive materials used in this type of car wash can eat into the finish of your car's paint.
In addition, the process can also damage the front bumper and antenna of your car. This can be worse if you leave dirt on your vehicle.
For time-constrained car owners, a ceramic coating can provide a protective coating without the need for an automatic car wash. However, it can be expensive.
The automated car wash method can also leave your clear coat scratched. In fact, you may end up with hundreds of deep micro scratches. If you want to minimize these risks, you may want to skip the waxing process.
You can also consider getting your car washed by a professional car washer. These professionals use high-quality supplies and top-notch equipment. They also know how to clean and rinse their sponges. They can also help you remove water spots that you may have missed.
If you aren't sure about the quality of the service, you can skip the waxing process. However, you should still make sure to clean your car. It is a good idea to wash your vehicle more often if you live in an area that receives a lot of rain or harsh weather conditions.
The best car wash is one that uses a high-pressure wash. In addition, you should avoid car washes on weekends or on the day before a festival. This is because you may be asked to leave. It is also a good idea to bring wash mitts and microfiber towels to the wash. This will keep you from causing damage. You can also look into paying for your wash through an automatic kiosk or subscription plan. You may also want to bring your own bucket with soap.
Getting your car washed at an auto car wash may seem like a good idea if you are short on time, but there are many factors to consider before you shell out the cash. First, there are several different types of auto car washes and their costs vary widely.
One of the most popular types of auto car washes is the friction-based type. These uses industrial strength spinning machines to slough off dirt and grime. These machines are more efficient than hand car washes and can accommodate a greater volume of cars at once. They may be a little rough on the paint, however, and can also leave swirl marks.
In addition to spinning cloth-like materials, friction-based car washes also recycle used water. They are also the most convenient of all types of auto car washes.
The first step in the auto car wash process is to line the tires on a track. Next, you need to get a microfiber cloth. A good microfiber cloth should be a 70/30 blend of polyamide and polyester. This is because the polyamide helps better water absorption. You also want to make sure that your microfiber cloth has a terry weave.
The biggest mistake people make when it comes to using an auto car wash is not using the right type of cloth. Some people use tattered towels. They are not as soft as microfiber towels.
In addition to using the correct cloth, you should also use a microfiber aprons to protect your paint job. You should also use a wheel cleaner to get rid of brake dust from your wheels.
The auto car wash industry is a competitive one, but it is still possible to find an efficient and cost-effective way to get your vehicle cleaned. There are many auto car wash options to choose from, but the most important thing is to read your owner's manual to find out what type of car wash your vehicle needs.
Using an automatic car wash is a great way to get your vehicle cleaned quickly and easily, but be sure to check the car wash's directions before you go. If you're in doubt about what type of auto car wash you should use, you can always call ahead to inquire about the best method for your vehicle. You can also use the internet to find an automatic car wash near you. You can even get more information about the different types of auto car washes by clicking on the right car wash on your screen and viewing reviews.
car wash machine
automatic car washes
Auto Car Wash